About CotoQue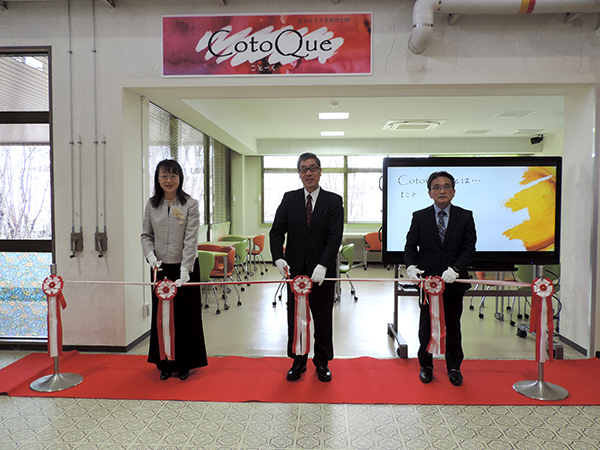 CotoQue opened its door on the second floor of the University Union on April 5th 2019.
Exciting events will await for the students in this special space, and they can enjoy and try various languages and cultures here.
The students can also pop in and interact with each other at any time while enjoying various pictures (e.g. international news and films) on air.

There are a lot to offer here; globalization, multilingualism, cross-cultural understanding, and more than anything, fun !


Need to apply
Check the date and the application period of the event, and send us an e-mail to apply: iec@cc.nara-wu.ac.jp.
<Upcoming Events in February>
Event Calendar
Looking for volunteer staff !
We are looking for a volunteer for the upcoming events at CotoQue.
We also welcome your exciting idea via email (iec@cc.nara-wu.ac.jp) at any time!