Biological Sciences HP / Relevant pages → Master's Program in Biological Sciences at the Graduate School
Features of Education and Research Fields in the Biological Sciences Course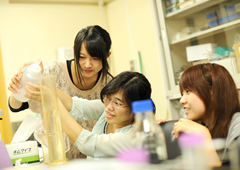 Education and research in the Biological Sciences Course consist of the two fields, "Molecular and Cell Biology" and "Individual and Population Biology". Our course provides a unique curriculum that is developed and taught by our staff who have very diverse and different specialties but mutually coordinate with each other. The Biological Sciences Course offers three levels of education; (1)basic coursework encompassing a wide range of basic sciences and biological sciences, (2) professional laboratory works and lectures including assorted lessons with low student number limits, and (3) the Final Year Project that is research-based learning as the culmination of this course. Under our education system, students first can build their strong science foundation, and then gradually specialize in the fields they have been growing their scientific interests. The Final Year Project is carried out on research themes of the student-preference-based choice while each student receives individual instructions from her assigned mentors. Students can also attend the fieldworks in rivers, forests, and oceans where they can encounter wild life through their research activities. We have been trying to make our large efforts on promoting scientific English education, including very active student exchange programs with overseas universities such as the University of Leicester in England.
---
Features of the Curriculum in the Biological Sciences Course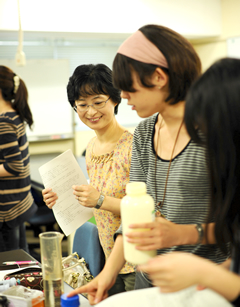 The Biological Sciences Course aims to educate women who have accurate knowledge not only on natural sciences in general but also focusing on biological sciences, the ability to think logically, advanced communication skills, and the ability to be self-motivated for the advancement of society. Accordingly, the curriculum of specialized education, which utilizes the features of research in this course, involves students in their foundation years learning basic subjects and accumulating a wide range of knowledge on biological sciences and similar scholastic fields, and students in their more advanced years studying from a variety of specialized subjects which they select based on their individual interests and goals. In addition, this course offers education which places importance on being self-motivated and active in order for students to acquire the ability to learn and think for themselves.

---
Education and Research Fields
Molecular and Cellular Biology
Exploring the Universality of Life
We cover molecular biology, cell biology, molecular genetics, biochemistry, microbiology, plant morphology, and genomics. Our subjects include the mechanism of gene expression, ultrastructure and function of biomembranes, cell-cell interactions and diversity & classification in protists, plant-microbe interactions, and plant morphogenesis.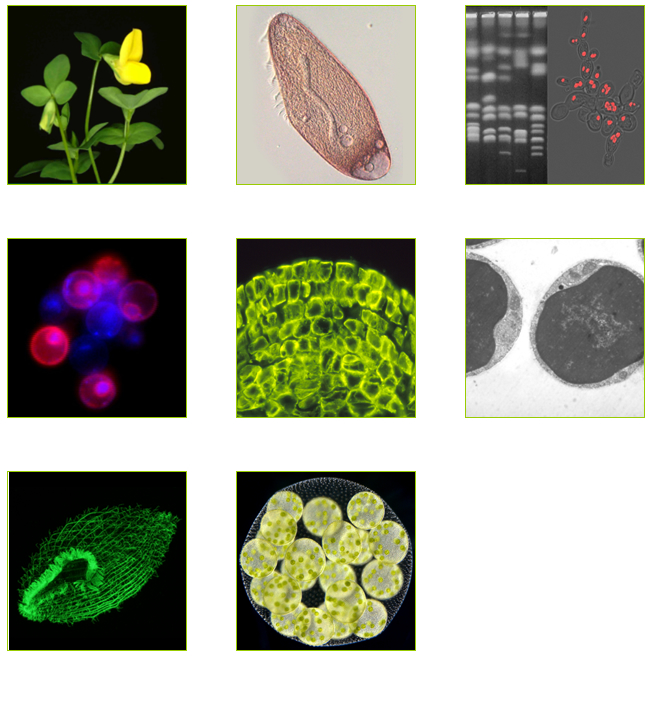 ---
Integrative Biology
Exploring the Diversity of Organisms
We cover developmental biology, cell biology, physiology, molecular genetics, biochemistry, ecology, and evolution. Our subjects include vertebrate development, mammalian reproduction, cancer formation, photoreception, the proliferation and differentiation of plant organelles, water transport in plants, animal behavior, systematics and the evolution of animals, and interspecific relationships.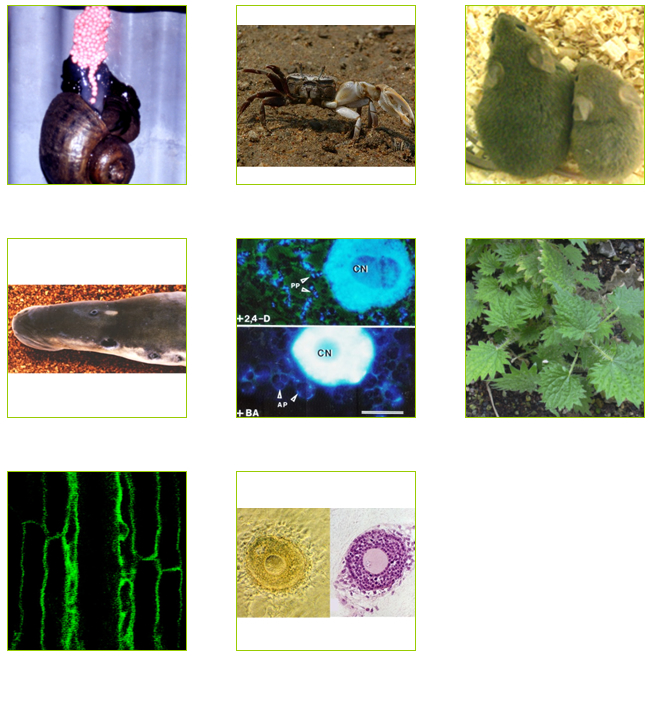 ---
Faculty and Research
Molecular and Cellular Biology
---
Integrative Biology
---
---
Biological Sciences HP / Relevant pages → Master's Program in Biological Sciences at the Graduate School
---